FUTAN LEATHERS TANNERS & EXPORTS
Since 2010, holding our values in quality and services we have been registering substantial growth in leathers. In the past six years our growth in fully finished leathers has been phenomenal with more quantity for footwear made in ladies, Men's and Children segments for reputed companies in China, Vietnam, Hong Kong & European Countries.
Producing all types of finished leathers from semi finished leathers & wet blue stage, our finished leather takes their due appreciation. This is being made possible with possible with the best and effective participation of our Customer and our dedicated team inside.
We have our own tannery where we can finished leather around 6,00,000 Sq.ft/Month from semi finished & wet blue leather.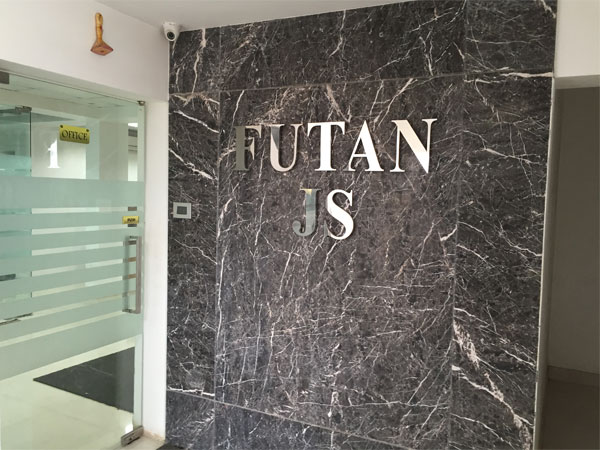 Feeton offers a wide range of natural leather sandals for men, a perfect blend of comfort and style.
The use of good quality genuine leather produced in our own LWG certified tannery gives us an edge over the regular manufacturers. These privileged leather sandals are brought to the reach of Indian customers.
We started our footwear brand to cater to the Indian customer with high quality natural leather sandals at an affordable rate. We yearn to make profits by seeing many feet wearing our feeton branded sandals.
We constantly do a lot of R&D's with current and future trends to be trendy & user friendly. There have been a lot of refinements over the years to give longevity & uncompromised comfort to the user. Superior quality leather of cow and goat are used for our friendly experience.
Our High end craftmanship ensures elegant design patterns, right composite of different leather textures, which enhances the product outlook and makes a style quotient for the wearer. High quality PU outsoles ensures light-weight, good grip & reduces strain while using.
Fuells brand was initiated with high quality protective face masks. Based on the excellent reviews, we are venturing into various accessories which are of great use in day to day activities. We would like our esteemed Customers of Fuells face mask to travel along with our future endeavours. Very shortly we will come up with a handful of products.
These high quality face masks are produced in our export based garment factory. The expertise of manufacturing high quality garments for International brands was put into use to produce the masks. Our production is SITRA Certified to ensure maximum Safety with good breathability. With engineered unique ergonomic design, wearing our masks will be very comfortable.